Microsoft Teams meeting organizers can view and download a meeting attendance report during a Teams meeting, from the Participants pane.
During the meeting, select Show participants
and choose Download attendee list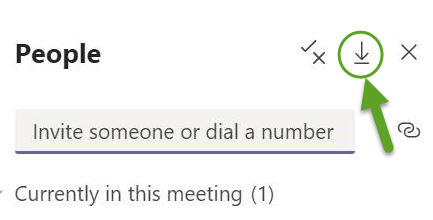 The report is a CSV file that can be opened in Excel and contains the attendee names as well as the time they joined and left the meeting.
The report is only available to the meeting organiser and while the meeting is in progress.